Lithium ion Starting battery 700CCA 12v 90ah lifepo4 car battery
Cyclen provides one-stop services and fully-integrated battery solution to meet your specific needs. The products we display don't represent the limitation of us.
In addition to the battery shape and temperature conditions, we can customize specifications and BMS: voltage, capacity , charge current, discharge current and etc.If you are interested in our products, please don't hesitate to contact us at any time.
Casing material for single cell

Standard capacity(0.2C 5 A)

Single Ave. charge Voltage 3.6V

Single Ave. Discharge Voltage 2.5V

Max Continuous discharge current

Each box weight, 1pcs / box

Impedance(Max, at 1000Hz.)

Between the positive and negative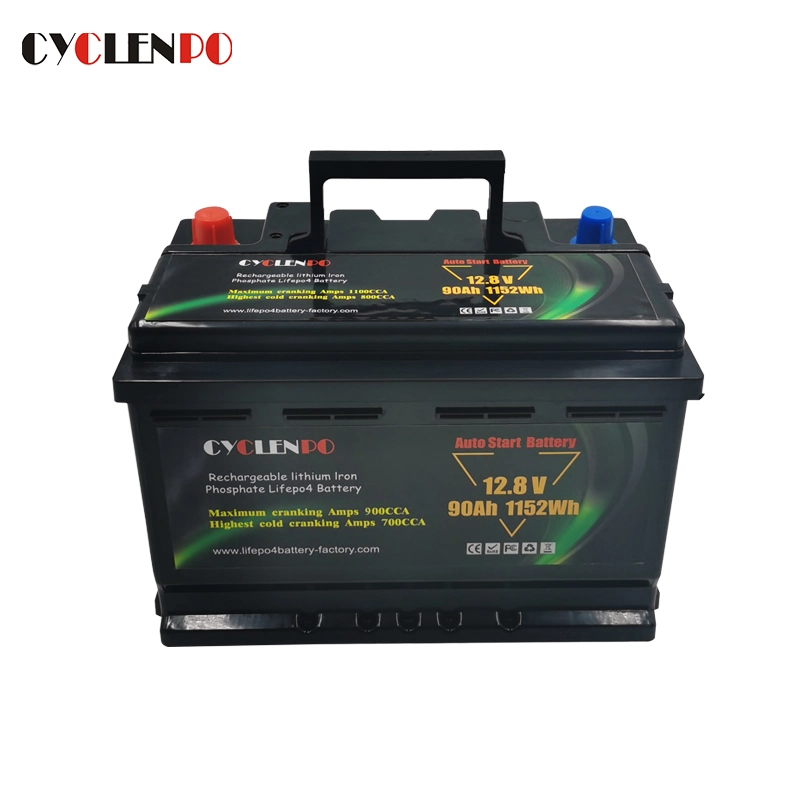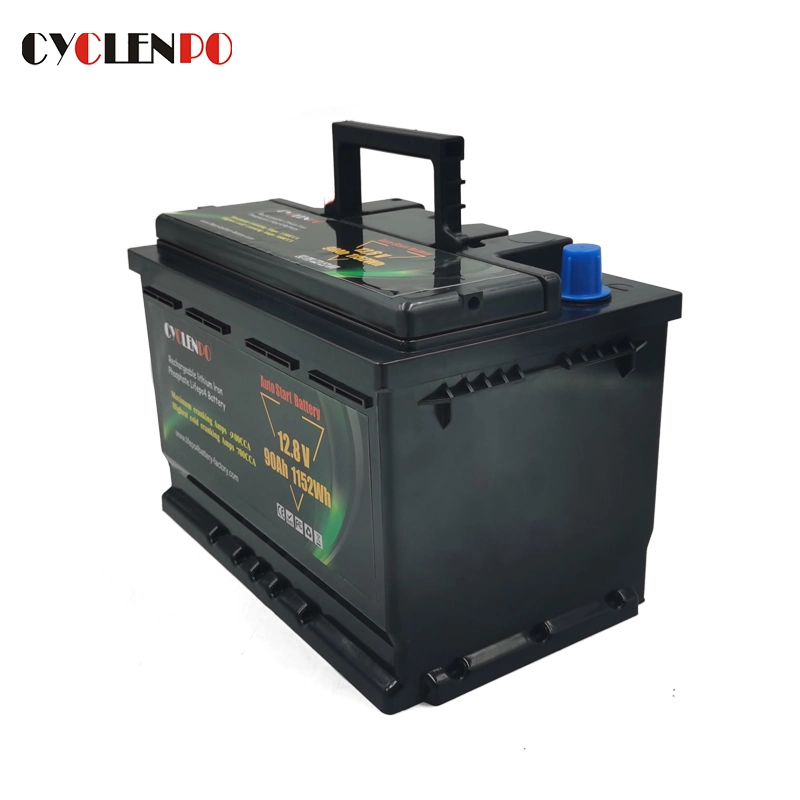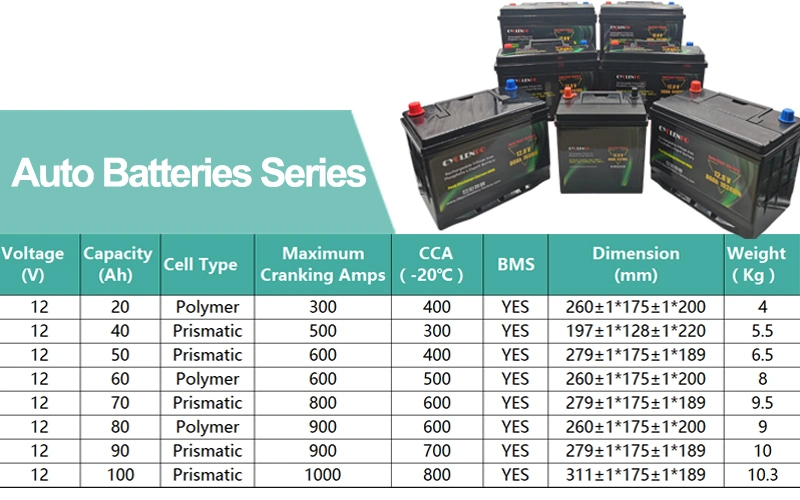 1. Integrated With BMS
Higher safety performance. BMS provide over current,over voltage, over temperature, short circuit protection.No fire hazard.

2.LiFePO4 Prismatic Cells

About 1/3 lighter in weight compared with lead acid batteries. More than 3000 cycle life and start your car more times repeatable

3. Peak 1000CCA Starting Power

Quick start-off. Capable of high current (we offer 300CCA-1000CCA ) to meet different vehicles' need.

4.Increase Fuel Efficient by 2%

After testing, within 5 minutes after starting, the battery charging current is close to 0A, and the idling fuel consumption
of the car is reduced by more than 10%.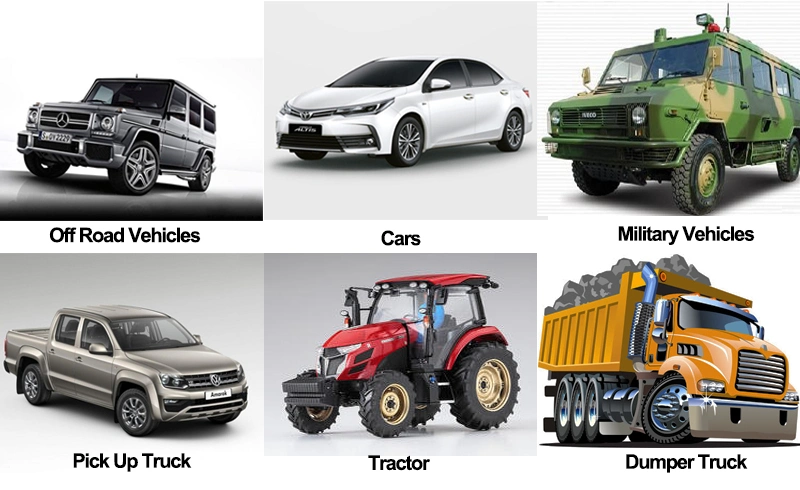 It's recommended to choose a battery that exceeds the recommended power for your engine.
Make sure the cranking amps are sufficiant for your motor.If you need more information,
please contact us