PRODUCT DESCRIPTION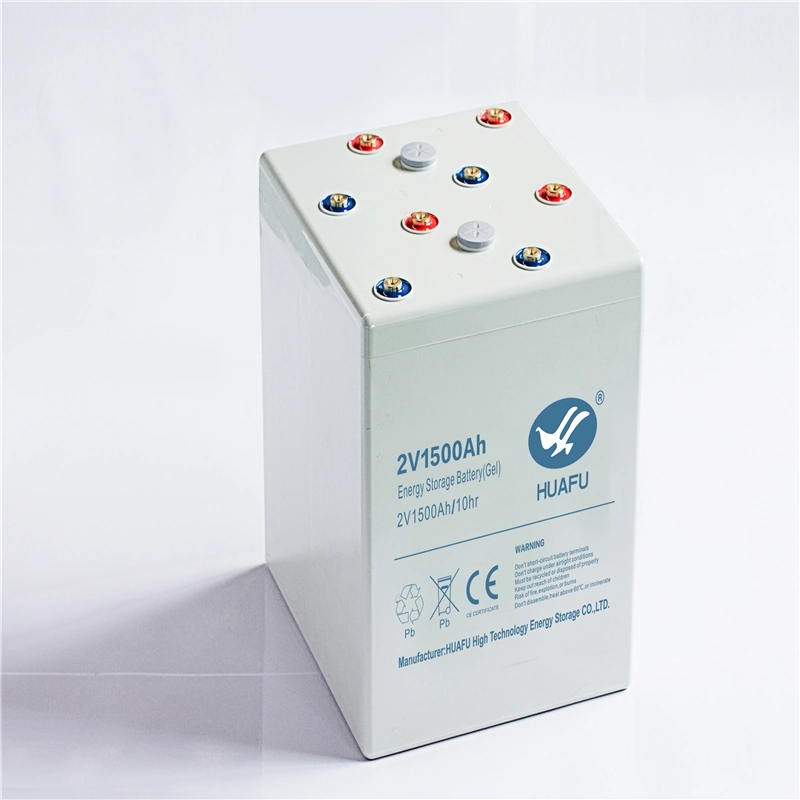 Specification
Rated Voltage
2V
Rated capacity (10 hour rate)
1500Ah
Dimension
Length
318mm
Width
341mm
Height
341mm
Total Height(with terminal)
351mm
Weight Approx
84.4 kg
Terminal
Copper Terminal

Construction
Element
Electrolyte
Positive Plate
Negative Plate
Container
Material
Colloidal Silicon
Lead dioxide
lead
ABS
Element
Cover
Safety valve
Terminal/Wire
Separator
Material
ABS
Rubber
Copper
Fiberglass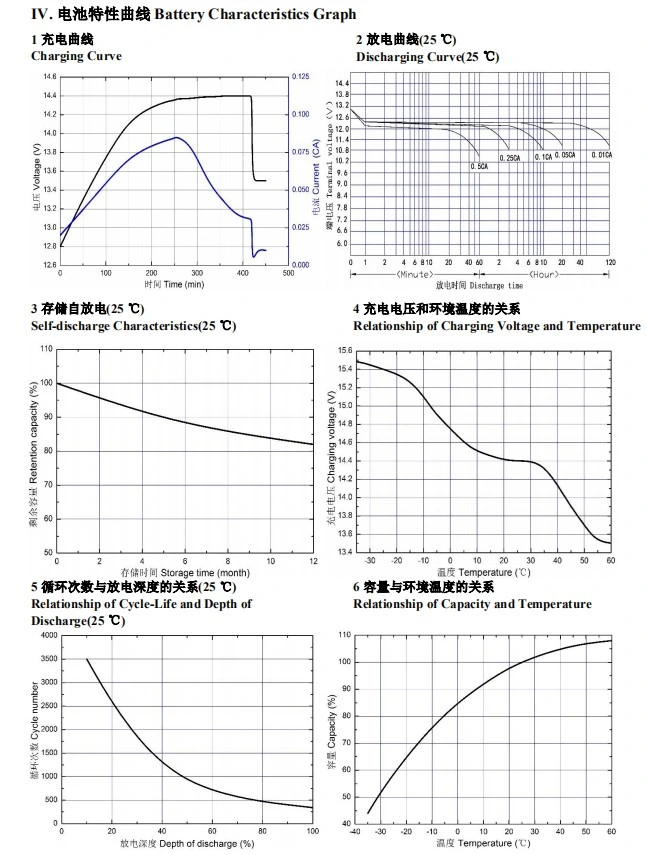 APPLICATION & FEATURE
Comprehensive performance:
1. Patents structure: Have "easy connection storage battery" patent structure, can buried underground to installation, to avoid pole corroded.
2. Excellent recovery performance: Use a special patented alloy and lead paste formula, have a strong capacity of recovery performance after deep discharge.
3. Strong charge acceptance: Used import low resistance materials and advanced technology, current become smaller at end of the charge and has a strong charge accept ability.
4. Wide temperature range: -30 degrees Celsius- 45 degrees Celsius
5. Long life: Using gel electrolyte, no acid layer and has long life.


6. Environment friendly: Not include Cadmium metal which is pollution to environment. With no leaking and ensured the battery's environmental protection and safety



APPLICATION
Solar (wind) house-use system, Off-Grid power station, Solar (wind) communication base station, Solar street light, Mobile energy storage system, Solar traffic light, Solar building system, etc.
Battery Properties: Sealed Battery / Maintenance Free Battery / Rechargeable Battery / Gel Battery

Warranty: 3 Years. Any battery with quality problem will be changed

Quality system & Certifications: ISO9001,ISO14001,OHSAS18001-2007, CE, UL, IEC, ROHS, SGS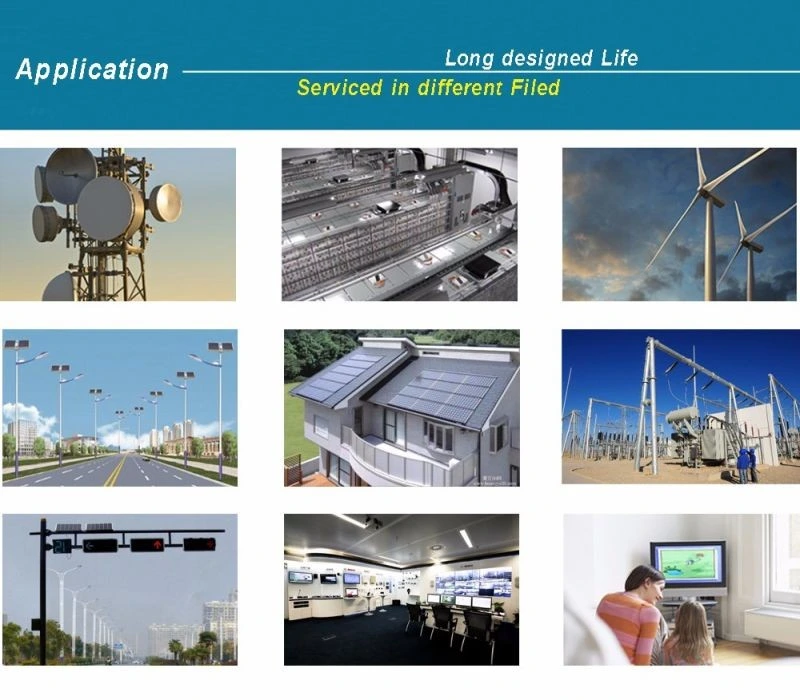 COMPANY PROFILE
Huafu High Technology Energy Storage Co., Ltd
is a leader in the battery industry for energy storage in China, manufacturer ranks NO. 1 in sales of GEL battery in Chinese market, with more than 30 years experience in producing and exporting environmental friendly rechargeable energy storage battery, motive power battery, reserve power battery and lithium battery, including AGM sealed lead-acid (SLA) Battery, deep cycle solar gel battery, long life OPzV Battery, long life lead-carbon battery, front terminal battery, energy storage lithium battery, power lithium battery, telecommunication lithium battery.
HUAFU - the leader in the storage battery industry
HUAFU - the leader in scientific and technological innovation in the energy storage industry.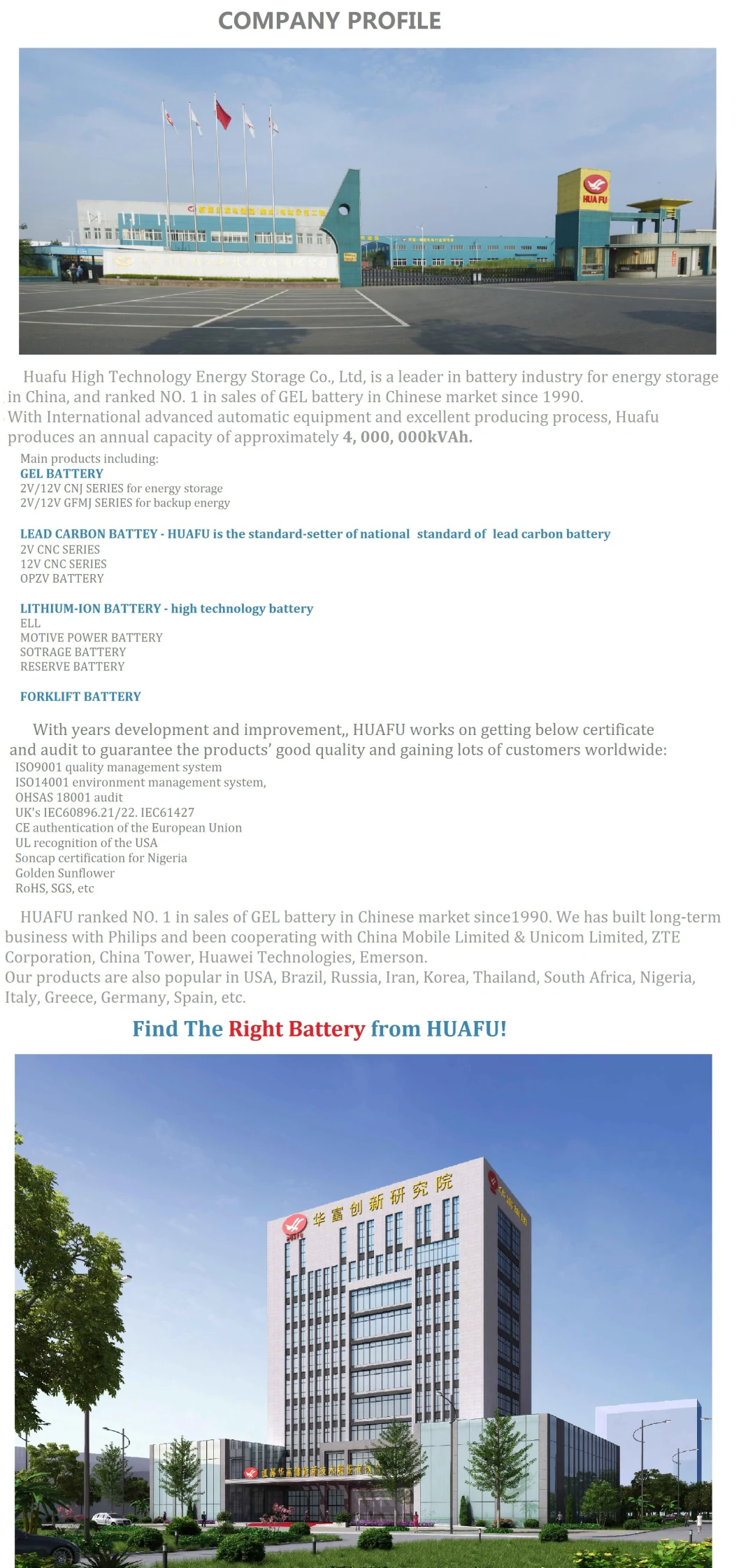 Certifications
With years development and improvement,, HUAFU works on getting below certificate and audit to guarantee the products' good quality and gaining lots of customers worldwide.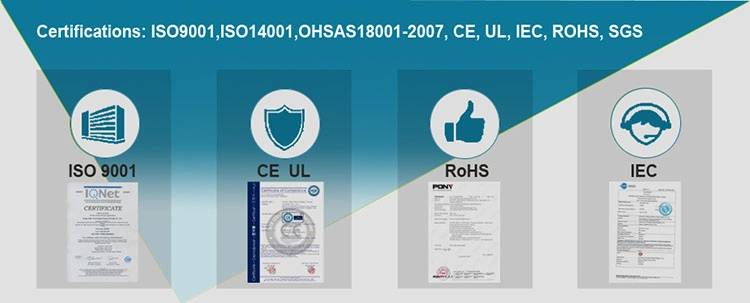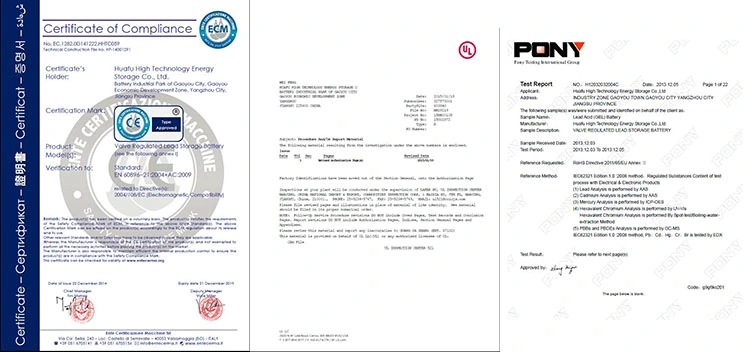 PACKAGE
In carton
packing in wooden Box
Pcs/Ctn
Ctn
Ctns/Box
Box Size
1
335*221*392mm
45
1075*995*990mm
Other 2 Volt Products
Model
Normal Voltage
(V)
Normal Capacity
(Ah)
Dimension
L* W*H*TH(with terminal)mm
CN(J)-200
2
200
171*106*330*342
CN(J)-300
2
300
171*151*330*342
CN(J)-400
2
400
196*171*330*342
CN(J)-500
2
500
241*171*330*342
CN(J)-600
2
600
285*171*330*342
CN(J)-800
2
800
383*171*330*342
CN(J)-1200
2
1200
510*175*337*347
CN(J)-1500
2
1500
318*341*341*351
CN(J)-2000
2
2000
433*342*341*351
CN(J)-2500
2
2500
629*346*341*351
CN(J)-3000
2
3000
629*346*341*351
CN(J)-3600
2
3600
696*340*330*342

FAQ
Q1: Are you a manufacturer or a trader?
A: Our company is a professional battery manufacturer in China. The factory located in Yangzhou city,Jiangsu province.We have more than 25 years experience in battery industry.
Q2: What kinds of battery will you provide?
A: We can provide full range of 2v/12v gel and lead acid battery, lead carbon battery ,EV battery, tubular battery, lithium-ion battery and so on.
Q3: Can I print my logo on the battery?
A: Yes. We can provide OEM and ODM service. We can print your picture or logo on the battery and box.
Q4: Can your battery meet CE requirements?
A: Yes, our battery meet CE, UL, ISO9001, ROHS, can be exported to almost every country.
Q5: Do you test all the batteries before delivery?
A: Yes, we have 100% test before delivery.
Q6: Do you have after-sales service?
A: Yes, battery with quality problems will be changed as long as the battery still under warranty period.
Q7: If I place an order now, how long it will takes you to arrange the delivery?
If we have finished batteries,usually it will takes 10-15 days to arrange the shipment. Otherwise, it will takes more than 15 days cause we need to arrange the production.